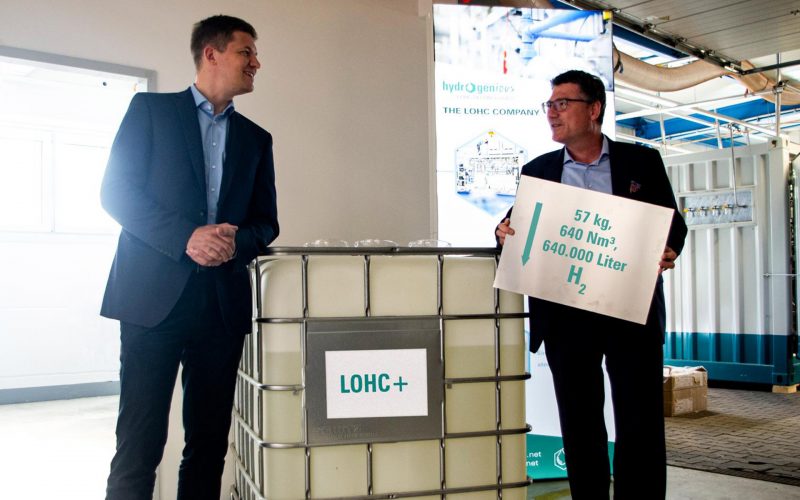 30.07.2020
The Federal Commissioner for Green Hydrogen, Dr. Stefan Kaufmann visits Hydrogenious LOHC Technologies
With the national hydrogen strategy Germany wants to turn hydrogen into a pillar of its (energy) economy. This raises the question of the large-volume and safe global transport of this energy carrier. The LOHC technology offers the ideal applications for this purpose.
Our CEO Dr. Daniel Teichmann discussed these possibilities with Dr. Stefan Kaufmann during his visit to our company on Thursday, (July 30).
"If Germany wants to become the market leader for green hydrogen, we also need the best infrastructure and the most efficient transport solutions. Therefore, we as the Federal Government will promote a cluster for LOHC transport technology within our national hydrogen strategy", said Hydrogen Commissioner Kaufmann during his visit to our headquarters in Erlangen, Bavaria.
Many joint efforts will be needed to make hydrogen the number one energy carrier. At Hydrogenious LOHC Technologies, we are convinced that only together with other strong partners from the hydrogen sector will we be able to manage the changeover and are looking forward to building a society powered by green hydrogen together with partners from politics and industry. Therefore, we are delighted that hydrogen and the LOHC Technology are meeting with such great interest and enthusiasm on the political and economic side.