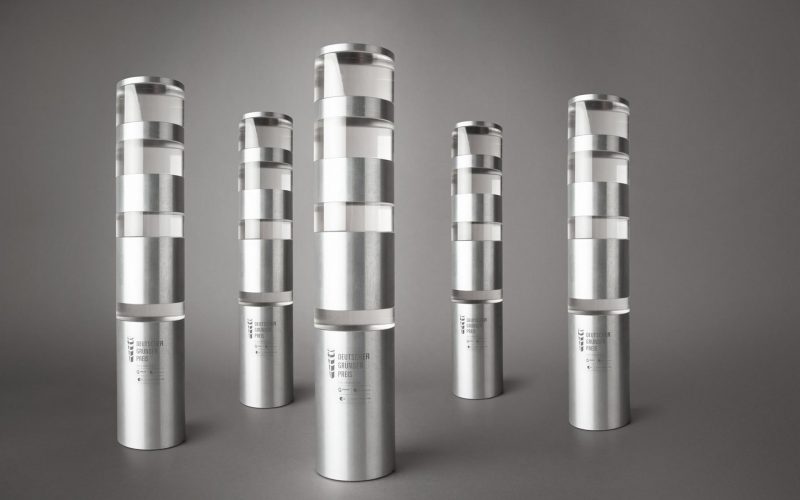 June 9, 2021
German Founders Award 2021: Hydrogenious LOHC Technologies is a finalist in the " Rising Star " category
Hydrogenious LOHC Technologies is one of the three finalists for the German Founders Award 2021 in the category " Rising Star". The company from the city of Erlangen has developed a revolutionary hydrogen storage and transport technology with the potential to help hydrogen achieve a breakthrough as an energy vector of the 21st century. Through its innovative spirit and economic success, the company has also been able to win strong partners and investors. The technological pioneering role of Hydrogenious LOHC is also secured by a large number of patents, the jury said.
"We are very proud to be nominated for the German Founders Award 2021 as Rising Star. Indeed, we have seen an enormously positive development and strong demand for our solution in recent years", Dr Daniel Teichmann, founder and CEO of Hydrogenious LOHC Technologies, is pleased to report. "According to renowned studies such as that of the Hydrogen Council, our proprietary LOHC technology is one of the most promising solutions for the storage and transport of hydrogen. High-profile strategic investors from all over the world support us. And recently, the German Federal Ministry for Economic Affairs and Energy selected two of our collaborative projects for funding as Important Projects of Common European Interest – to name just three of our highlights."
The Stadt- und Kreissparkasse Erlangen Höchstadt Herzogenaurach has supported the company in all financial matters since its foundation. Since the inception of the German Founder's Prize, no other German savings bank has accompanied so many companies to this competition, and now Hydrogenious LOHC Technologies. "We're very happy for Dr. Teichmann and his team. We believe that this company has the potential to change the energy industry in the long term. The fact that Hydrogenious LOHC is now among the TOP 3 shows the social and ecological importance of hydrogen technology. We are keeping our fingers crossed for Dr. Teichmann for the jury's final decision", says Johannes von Hebel, Chairman of the Board of the Sparkasse.
More about the German Founders Award:
www.deutscher-gruenderpreis.de