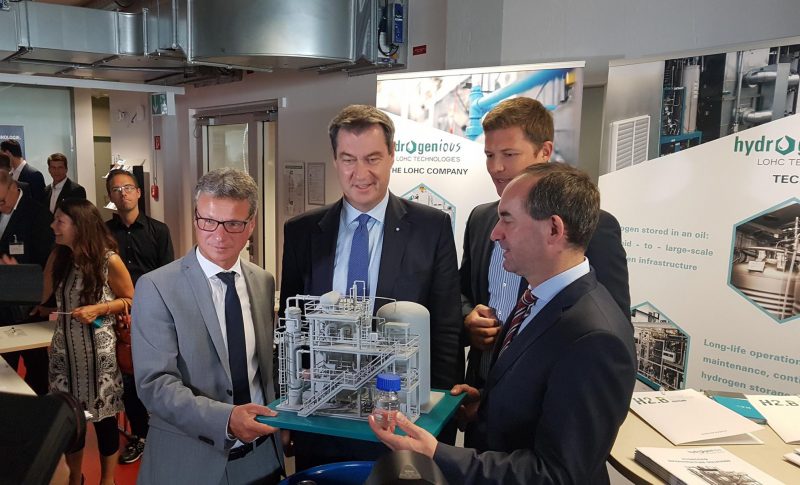 September 5, 2019
New hydrogen centre officially opened in Nuremberg
The new Bavarian Hydrogen Centre will be built on the Energy Campus in Nuremberg. The announcement on 05.09.2019 laid the foundation stone for the prestigious project: Representatives from business, politics and science signed a joint declaration of intent. Its contents include the expansion of the hydrogen economy in Bavaria, which includes research as well as applications in mobility and energy supply. Hydrogenious LOHC Technologies is one of the members of the also newly founded Bavarian Hydrogen Alliance and one of the co-founders of the Hydrogen Center.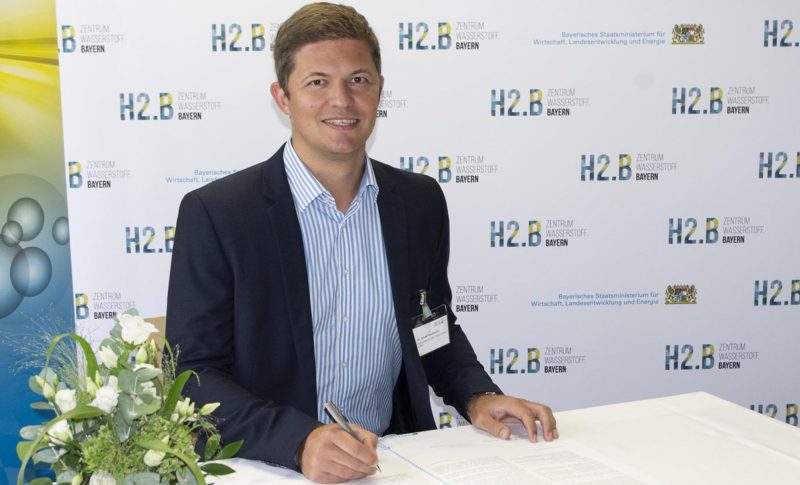 Among the first signatories was our CEO Dr. Daniel Teichmann.  As the founder of a young Bavarian company, which has developed into a pioneer and technological forerunner in the field of LOHC hydrogen storage, he was in very good company: In addition to representatives of well-known Bavarian companies, Prime Minister Söder, Minister of Economics Aiwanger and Minister of Science Bernd Sibler joined the "Hydrogen Alliance" Bavaria.
Nuremberg has thus become the starting point for hydrogen research and development in Bavaria.
Hydrogenious LOHC Technologies is proud to be part of the collaboration, which will represent an important milestone on the journey to a greener future. Together with our alliance partners, we are trying to establish Bavaria as a leading and competitive player in climate protection policy and the hydrogen economy.
For this to succeed, regional hydrogen companies such as Hydrogenious LOHC Technologies are very satisfied to have the Bavarian State as a strong partner on their innovative journey to pursue a green environmental economy.